1976
THE IVOR NOVELLO AWARDS




1976

MOST PERFORMED BRITISH WORK
'Save All Your Kisses For Me'
Written by TONY HILLER / MARTIN LEE / LEE SHERIDEN
Tony Hiller Music

BEST SELLING BRITISH RECORD
'Save All Your Kisses For Me'
Written by TONY HILLER / MARTIN LEE / LEE SHERIDEN
Tony Hiller Music
Pye Records

INTERNATIONAL HIT OF THE YEAR
'Save All Your Kisses For Me'
Written by TONY HILLER / MARTIN LEE / LEE SHERIDEN
Tony Hiller Music
BEST POP SONG
'Don't Go Breaking My Heart'
Written by ELTON JOHN / BERNIE TAUPIN
Big Pig Music
The awards presentations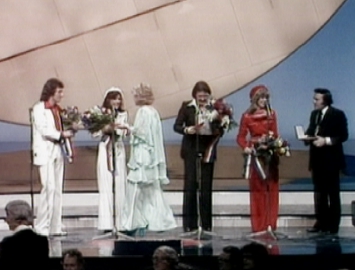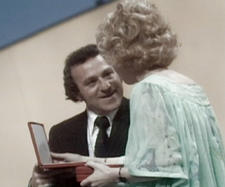 Winners of the 1976 Eurovision Song Contest in the Hague, Holland. Tony is pictured far right.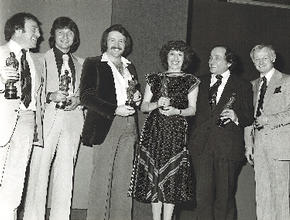 Tony being presented with his award as writer for the winning song SAVE YOUR KISSES FOR ME.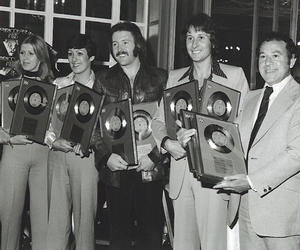 Tony Hiller, Martin Lee and Lee Sheriden accepting the Ivor Novello Awards as writers. Assisted by Nicky Stevens of the Brotherhood of Man and Walder Woyda of Pye records, along with John Inman.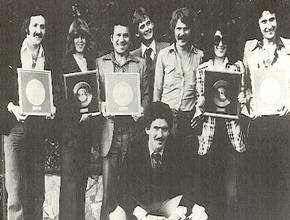 Receiving their platinum discs for SAVE YOUR KISSES FOR ME.
Receiving their Gold discs from Dutch TV Officials.
Tony Hiller
Hyde Park Music Co Ltd copyright 2004